From a simple flyer to a corporate brochure or a comprehensive product catalogue with hundreds of pages, our designs are not only intended to look stunning, but to communicate your message in a clear and easy to read way.
We're here to help you every step of the way, from the initial concepts and design through to photography and printing of the final article.
OZtrail Leisure Products – 2017 Product Range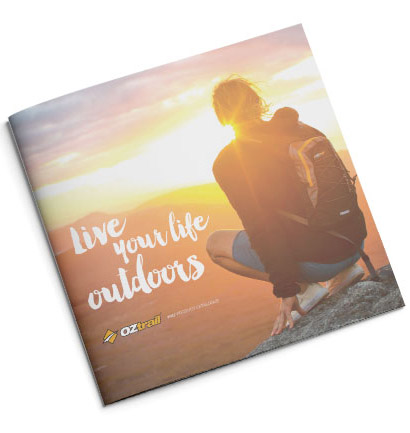 Kawasaki – 2017 Jet Ski Range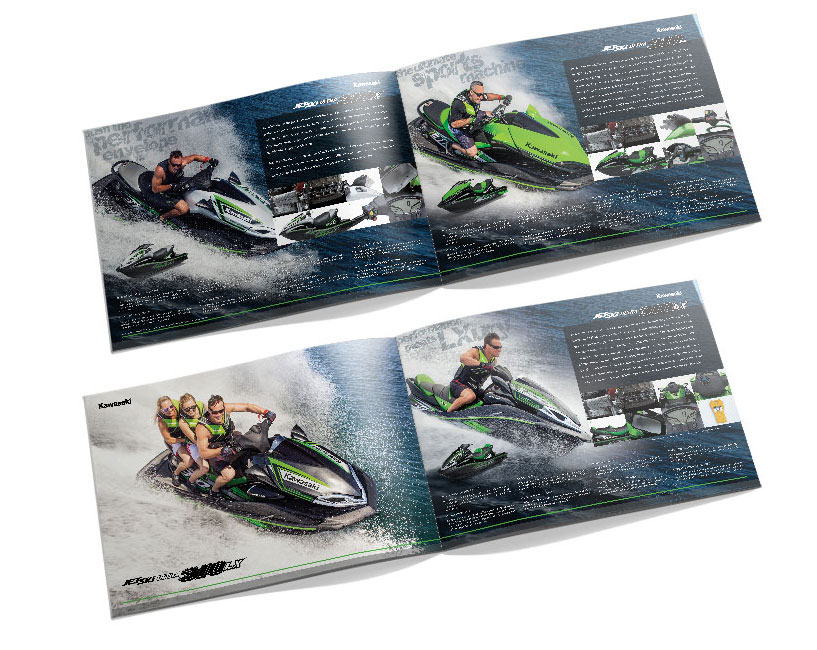 Grady Homes – New Home Builders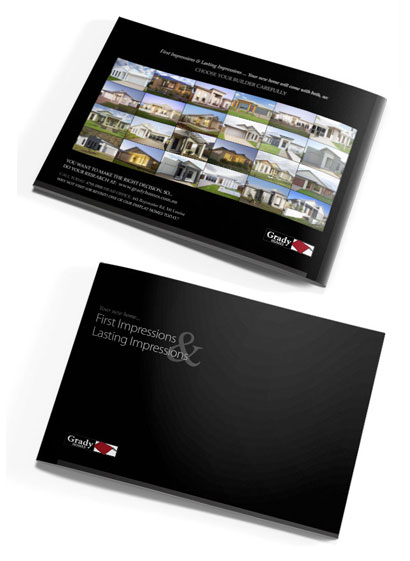 Kawasaki – 2017 Agricultural Range
OZtrail – Easter 2017 Product Flyer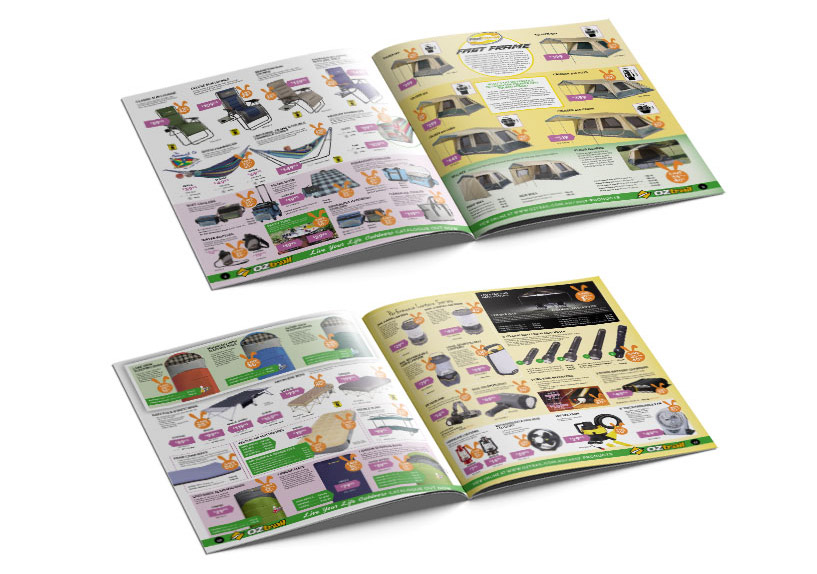 OZtrail – January 2017 Product Flyer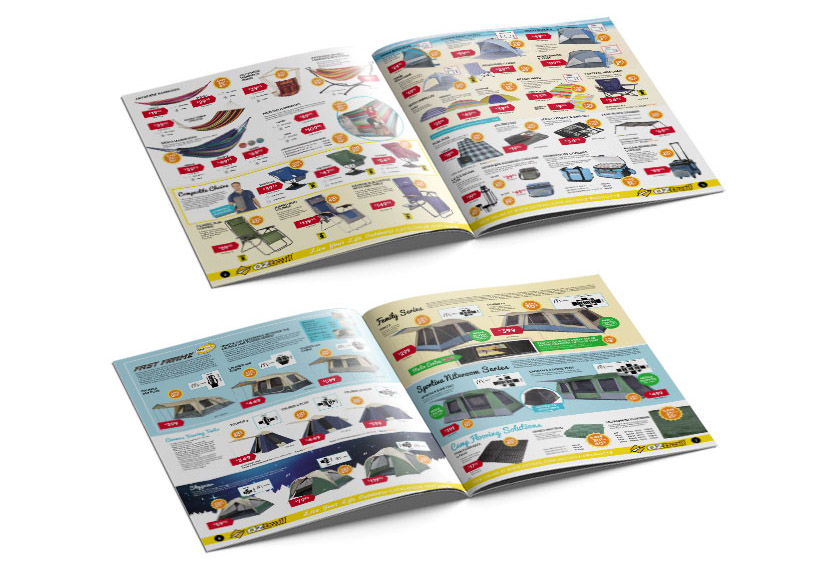 THE BROCHURE DESIGN PROCESS
Your first concern when developing a product brochure must be to define where its place lies in your overall marketing strategy, as this will determine the information it should contain, how it will be utilised and the method of distribution. This in turn will dictate the size and format it will need to be developed in. Call us today to discuss different methods of conveying your product information.
1. Determine the purpose
The most important thing to consider before designing a brochure is to clearly define its purpose. Sure, its purpose is to attract more business, but what sort of business and why? Will your chosen market be receptive to that product at this point in time? How do you propose to get the brochure in front of the prospective customer in the first place? Will it be through direct-mail, at point-of-sale or on request? What course of action should the brochure urge the prospect to take? Should it offer a 'call-to-action' – an immediate reason to buy, even including the means of immediate purchase? Or should it simply generate interest and inform?
2. Establish a concept
Now that you have determined why you're developing a brochure and you know what you hope to achieve from it, it is time to conceptualise a means of conveying it – a unique, attention-grabbing 'theme' that will satisfy the brochure's purpose.
3. Content development
Graphic Media can assist with the writing of content and photographing of products if required. If you choose to provide all content yourself please note photographs, images, text and logos must be supplied in a readily usable format so as not to incur extra cost. Microsoft Word is usually the best for text, while photographs should be supplied as JPEGs and logos as JPEG or EPS files. Table information should be supplied in Excel format.
4. Artwork development
It is now time for our Graphic Designers to get to work on the artwork and 'build' the brochure. The objective is not to overpower with over-the-top artwork, but to use clever design to display your products at their best. We always take great care to design artwork that reflects your company's branding and fits your customer's expectations.
You will receive design concepts for just a couple of pages to begin with to ensure you're completely happy with the direction before we put it into the 'production line'.
5. Proofing
When the first artwork draft is completed you will receive a proof by email and have the opportunity to offer feedback and make refinements. Our goal is always to 'get it right' within just a few drafts.
6. Printing
Graphic Media is able to help with all your printing needs. We will provide a tailored printing quote for your consideration.